QuickChargePro – A Powerful, Adaptive Charger With Intelligent Surge Protection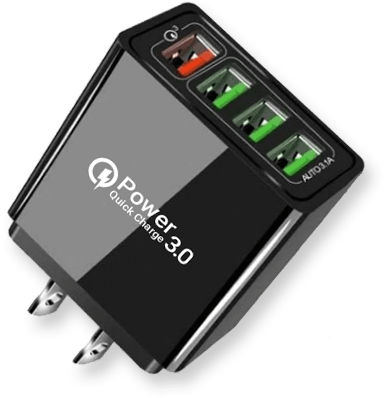 ULTRA-FAST Charging: QC 3.0 technology is 4 times faster – Go from 0%-70% in 35 minutes
Charging Ports: Charge all of your devices at once
Surge Protection: Intelligent Current Recognition ensures your devices won't overheat, overcharge, or short circuit.
Save Time and Space: Clean up clutter and use all 4 ports for fast charging at one time
More Cutting Edge Features
QC 3.0 Technology – Charge your devices 4x faster – all it takes is 35 minutes to charge from 0% – 70%
Fully Compatible – You can even charge non rapid-charging devices like the iPhone 11, 8/8plus, 7/7plus, 6/6plus, Samsung Galaxy S10, S9, S8/S8 Plus, S7, S6 Edge, Note 9, 8, HTC, LG, tablet, Motorola, or MP3 player.
Smart Integrated Circuit (IT) Technology – Detects your device and delivers a maximum output of 3.1A – it won't overheat or blow up your phone.
High-Quality Fireproof Materials – Made with high-grade, hazard-free materials to ensure your safety and eliminate the risk of dangerous sparking.
Backwards Compatible – QuickChargePro not only works with modern QC 3.0 technology. You can also plug in older generation devices with QC 2.0/QC 1.0 for fast speed charging.
4 Adaptive Ports – The port on the top automatically recognizes QC 3.0 fast-charging devices like your smartphone, and the other 3 ports support both fast and standard charging devices. Those are great for your tablet, Kindle, or speaker.
100% Safeguarded – Surge protection protects your devices all at once from overheating, overcharging, extreme voltage, or short circuiting.
Save Space & Save Time – Put away all the ugly clutter. Now you can charge up to 4 separate devices with only one wall plug and Spend less time waiting for your phone to charge, and more time living your life!
Take it anywhere – Fits inside your handbag, laptop bag, and pocket. It's also fully compliant with TSA travel guidelines.

Unlike other chargers that put your smartphone at huge risk of overheating and "blowing up", QuickChargePro is engineered to combine the fastest charging technology with updated, tested safety features.
QuickChargePro is the most powerful, convenient, and versatile charger on the market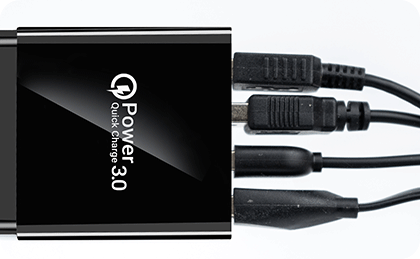 Fast-Charge All Your Devices at Once
QC 3.0 isn't the only reason to use QuickChargePro! With a USB cable, it can charge any of your devices, including prior generations' fast-charging devices. Simply insert the USB cable into the port, and the Intelligent Current Recognition system will recognise your device and deliver the appropriate amount of power.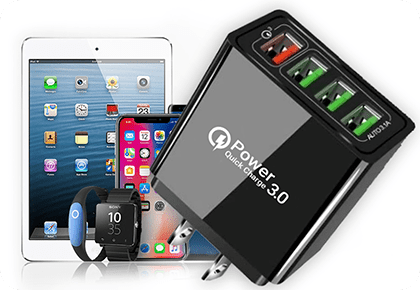 Intelligent Multi-Current System
You can connect in many devices that demand a different current at the same time, such as your smartphone, iPad, tablet, Kindle, speakers, and more. The charger identifies the specific output required for each port and adjusts the current to the exact level required.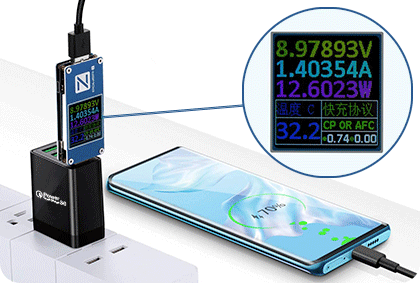 Full Spectrum Surge Protection
Overheating, overcharging, and short circuiting will not "fry" your gadgets using QuickChargePro. Built-in surge protection stops producing current if the voltage surpasses the maximum safety level of 33W total. There are no risks!